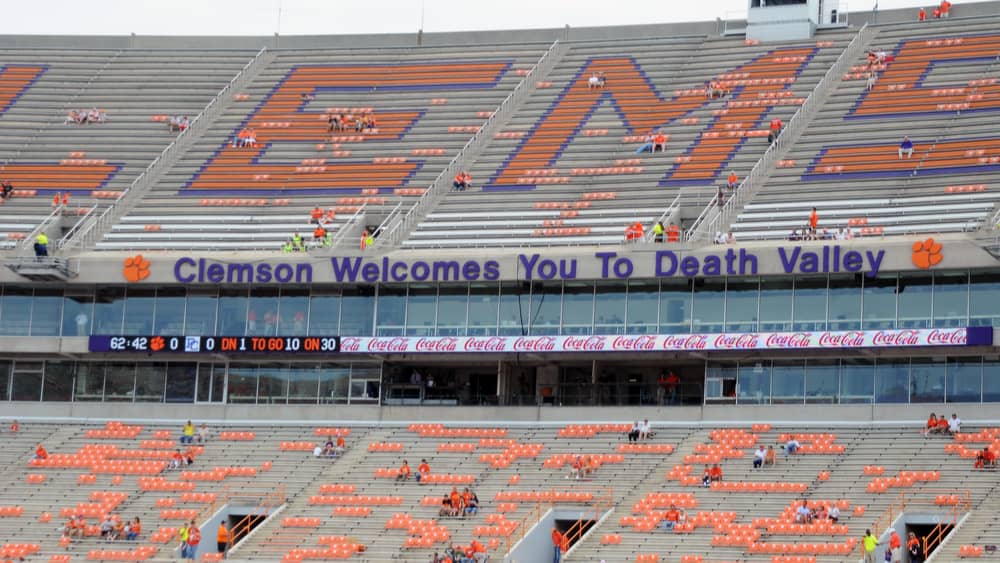 Former five-star recruit Hunter Johnson will transfer back to Clemson for the 2022 season. The 24-year-old Johnson was initially a 5-star recruit in 2017, when he committed to Clemson. He played one season with the Tigers before transferring to Northwestern.
Said Johnson: "I initially reached out to Coach Swinney to honestly see if he had any GA [graduate assistant] spots. I reached out to him and he asked if I had my sixth year because of COVID-19 and I told him I still did. It wasn't really my intention initially of calling him.It was pretty exciting and I took a day or so to think over things and it felt like it was a great situation for me… just being able to go finish  my sixth year and play at a place I've grown to love over the years and be part of the room."
Johnson will serve as a backup QB for Clemson in 2022 behind D.J. Uiagalelei and Cade Klubnik.  At Northwestern, he tallied 856 passing yards and five touchdowns across nine games.
Editorial credit: JASON TENCH / Shutterstock.com